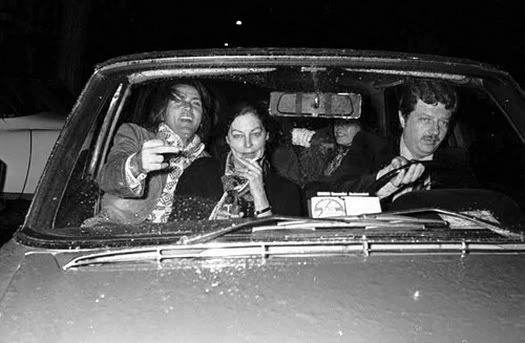 Martin Sheen and Ava Gardner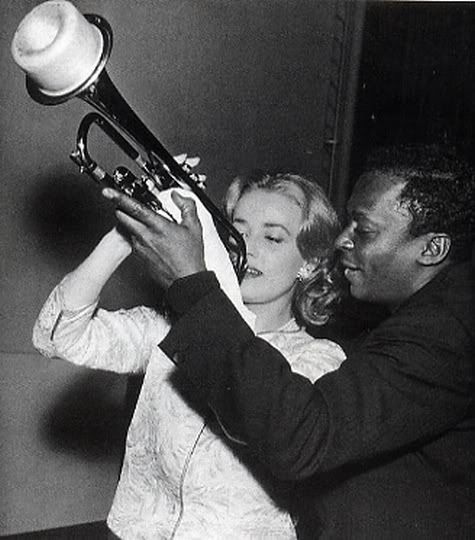 Miles Davis and Jeanne Moreau
Jean-Paul Sartre and Simone de Beauvoir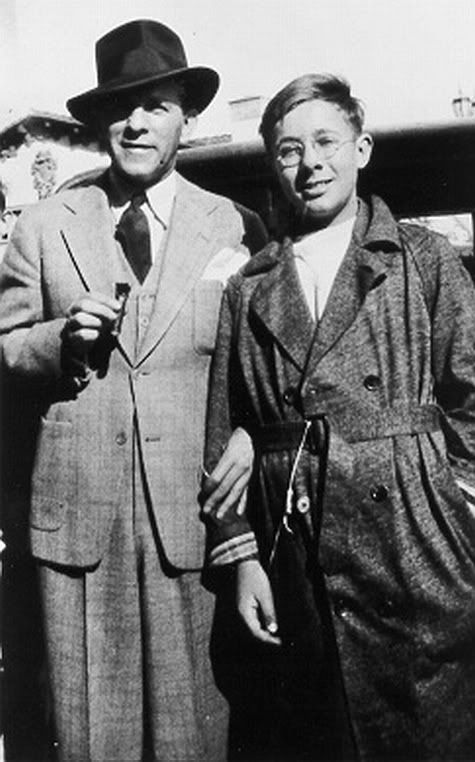 George Burns and Ray Bradbury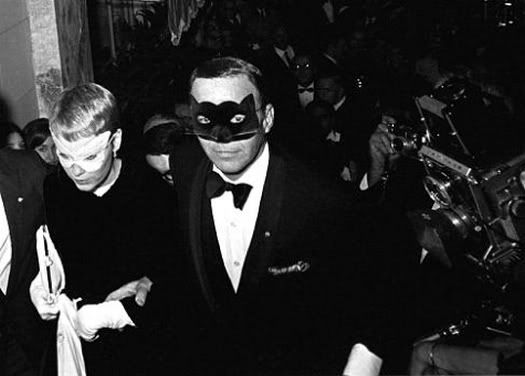 Mia Farrow and Frank Sinatra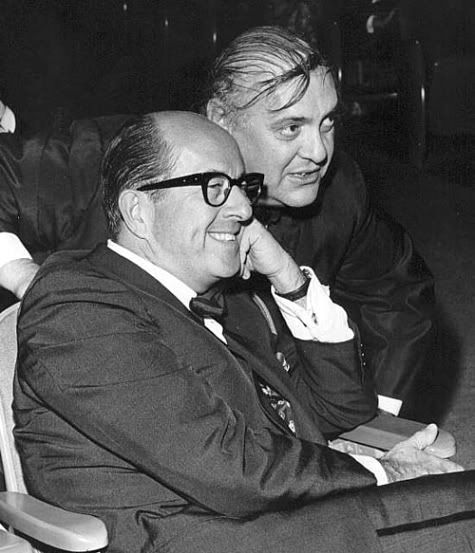 Phil Silvers and Zero Mostel

I don't know what it is precisely about these images that caught my attention. Certainly some of the pairings are incongruous - Gleason and Behan, Burns and Bradbury and so forth - but the apparant incongruity is a superficial one. It is more a kind of unmasking of the celebrity persona and suggests a closer peek at the person inside. Others, the one of Phil Silvers and Zero Mostel, suggest the furnace of energy that fuled the comedy of both men.

It is simply pleasing to see Sartre and de Beauvoir smiling together. It reminds me of their graves, side by side in the cemetery at Montparnasse, a weathered pack of Kool cigarettes and lighter left by some flowers.

Some of the images present all sorts of questions. I know, for example, exactly what I will ask Martin Sheen if I ever meet him.